BUBBLE GUMMERS LINKS TO SOME OF THEIR FRIENDS HOMEPAGES
MOSH HARD ZINE

Punk Rock Zine with interviews (7 SECONDS, ZOINKS!, DISCOUNT, DIVISION MINUSCULA, OBLIVION, GULA, LMP, WHITE FROGS etc), articles, reviews and more punk rock shit.Includes pics of Monterrey,Mexico punk scene.You Can also order BUBBLE GUMMERS tapes from this site.

HOUSE OF THE RISING PUNK

Punk Page with FUCKING LOTS of links to almost every punk-hardcore band there is.Old School and New School.Plus links to zines, scenes and general punk rock info.

HULESPUMA

Cool young Pop Punk band from Mexico City.Pics, bio, mp3s etc.I know one of their members and hes funny and drunk.Go there.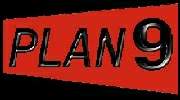 PLAN 9

Horror Punk Rock from Monterrey,Mexico.Theyre heavely influenced by The Misfits and i dont know why but they have a curse on them.Everytime they play at parties for some reason or other the parties get wrecked down (police, parents, other bands etc).They like vampires girls and snuff films. Pics, bio, mp3s etc.

SPALDING GRAY

Great Pop Punk Band from Mexico City.They have a demo out and they sing in english and i like their songs.Good Page.Pics, history, news, etc.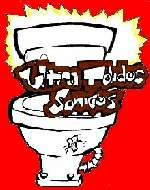 >

ULTRATOLIDOS SONICOS

Pop Punk band from Cd.Juares,Mexico.Nice page with pics, sounds, even pics of their girlfriends.
---
---